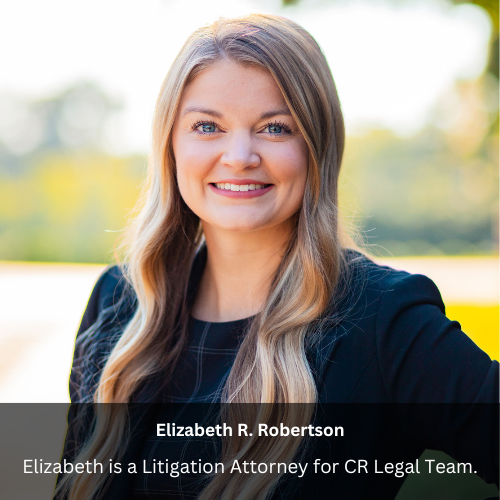 Representation matters. I am a female litigation attorney at CR Legal Team who spends her days Standing Up for victims of negligence. When I'm not in the courtroom fighting for my clients, I enjoy being involved with various organizations that allow me to further my skills as a young professional while also giving back to my community. North Carolina Association of Women Attorneys ("NCAWA") holds a special place in my heart. This organization is comprised of hundreds of female attorneys throughout the state who provide a strong network of love and support. The practice areas of these women vary drastically from military lawyers and judges to college professors and general practitioners. Although the organization's members are different in many ways, we share a collective vision and goal:
NCAWA's vision is to build a strong community of women lawyers who make a difference in the profession and in society at large.
We believe a strong community of women lawyers is essential to the administration of justice.
NCAWA's goals are to increase the effective participation by women in the justice system, in public office, and within the legal profession; to promote the rights of women under the law; and to promote the welfare of the women attorneys of North Carolina.
Fortunately, I discovered this organization early in my career. I have made invaluable connections with co-members and discovered unexpected leadership opportunities. More importantly, I've been given the distinct opportunity to give back to the profession and to the community. Through NCAWA, I've been a part of raising funds for female law student scholarships and gathering resources for local communities in need. Through our lobbyist efforts, I have found a voice when it comes to legal issues affecting women.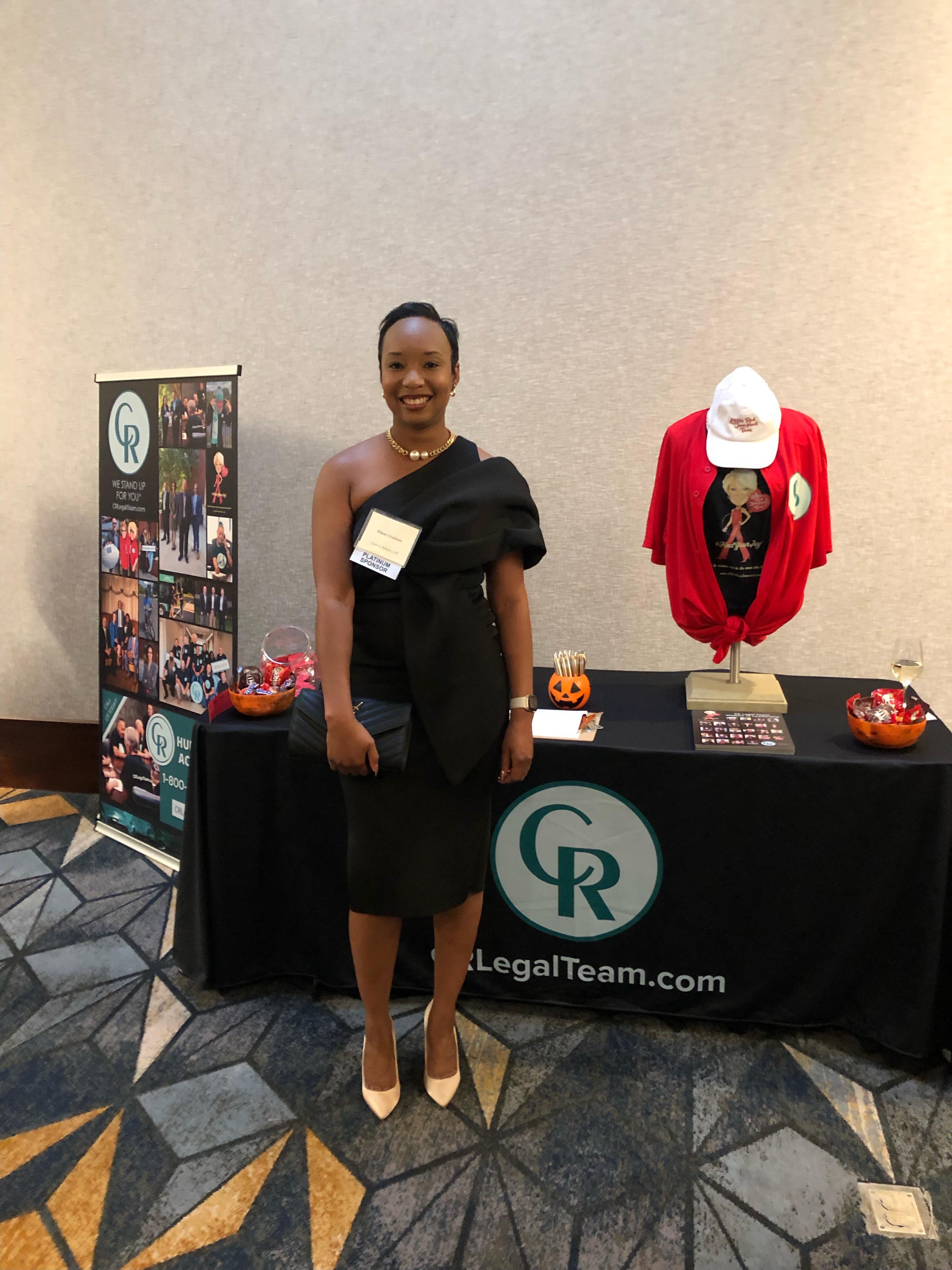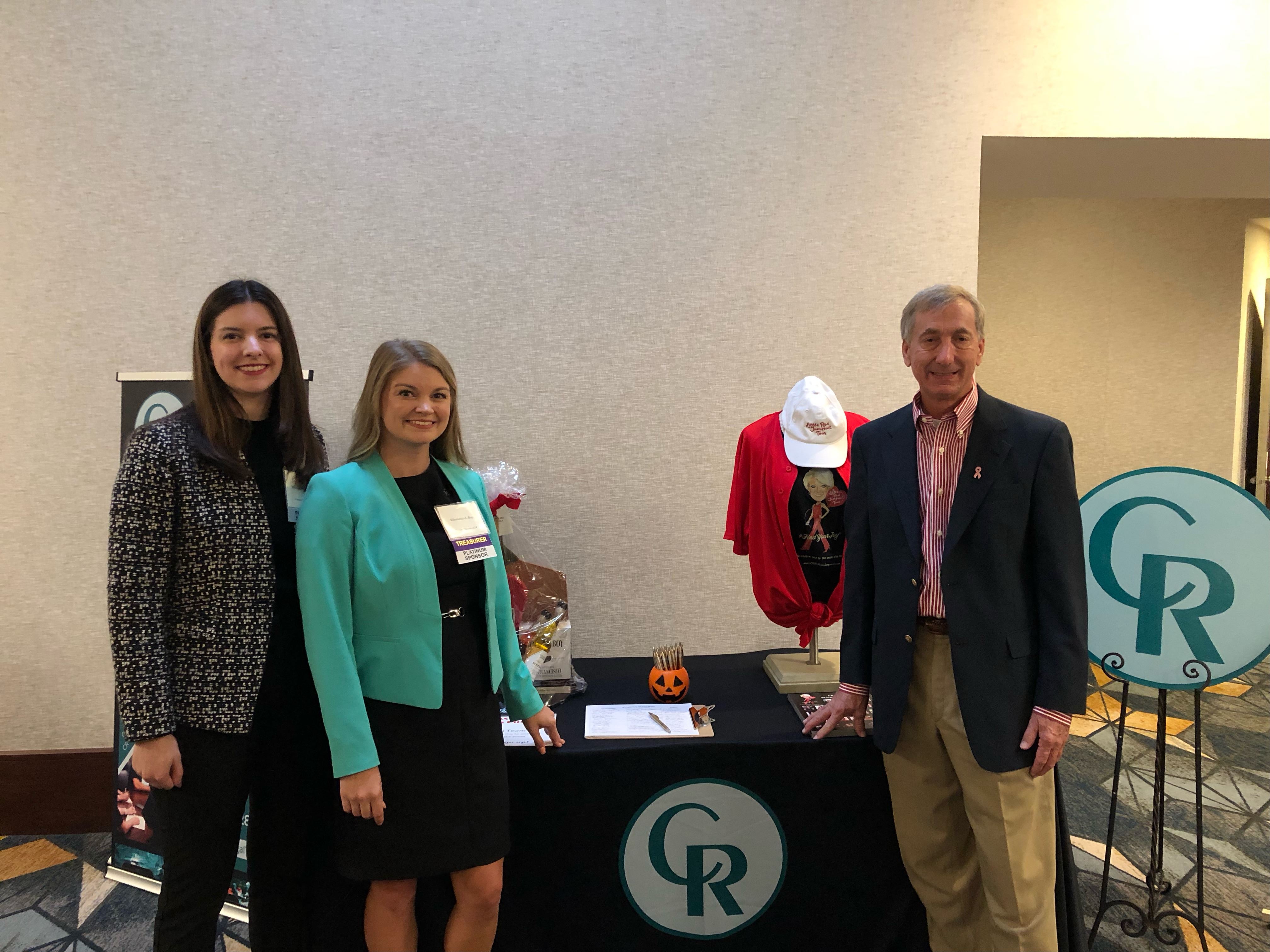 CR Legal Team, LLP proudly sponsors NCAWA and promotes these efforts. At NCAWA's recent Annual Conference Banquet, I had the opportunity to share a brief message on behalf of CR Legal Team.
Excerpt: "As a member of CR Legal Team, I am surrounded by allies that value diversity in the workplace and promote women in the law. CR Legal Team is home to The Little Red Jumpsuit Foundation For Women and to 11 fabulous female attorneys, many of which are award winning and serve in leadership roles within the firm and across various professional organizations. Women are well represented within leadership of our firm, with four women serving on the Executive Team and women in leadership throughout our Operations Division.
Representation of women in the legal field matters. Women have individual, unique abilities to offer to our society and to the legal profession. We can see those qualities exhibited through the remarkable female attorneys who have paved the way for us to be here today. Women are strong. Women are empathetic and nurturing. We have the ability to provide comfort, support, and hope during difficult times. Women are thinkers. Logic, advocacy, and morality guide our decisions. Women are quick to feel and careful to respond. We carry conviction in our hearts and impact in our words. Women think, feel, and speak with an unmatched ferocity. Our innate feminine qualities are what distinguish us from our colleagues and create the deep and meaningful relationships we create with others, including our clients and colleagues. The ever-growing presence of women in the legal field is a testament to how far we've come and a forecast of the accomplishments to come."
I am blessed to be President-Elect for North Carolina Association of Women Attorneys and an attorney at CR Legal Team. The support, encouragement, and inspiration I receive from these organizations makes me a better person and a more poised and skilled advocate for my clients.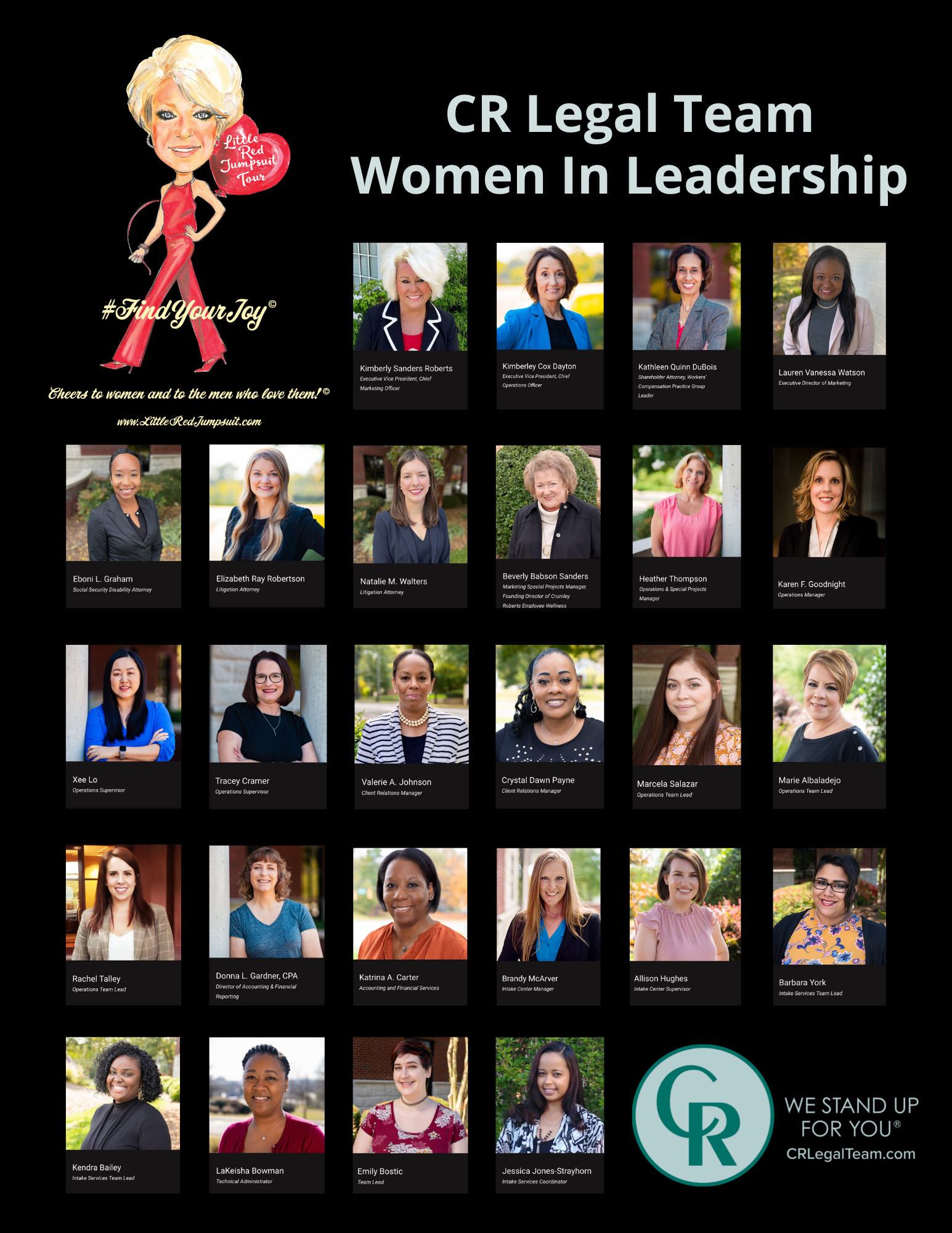 We Stand Up For The Community And For Each Other.
The Little Red Jumpsuit Tour Scholarship
Lifelong Learning and Growing
The mission of The Little Red Jumpsuit Tour and its Foundation is "to celebrate, encourage and empower women, businesses and communities through education, inspiration and scholarship." The Little Red Jumpsuit Tour is one of the programs offered through The Roberts Center at CR Legal Team , a Center dedicated to offering lifelong learning opportunities to children and adults of all ages. KSR Productions, LLC, Little Red Jumpsuit and The Little Red Jumpsuit Tour remain committed to the importance of lifelong learning and growing. Four $2000 scholarships are available for girls over the age of 16 years old and for women of all ages who are interested in continuing their education at any level.
Apply Here