Our Locations
*By Appointment Only: Atlanta, Charleston, Columbia, Greenville, and Raleigh.
Nationwide Injury Attorneys
8 Office Locations to Better Serve You
If you have been injured, you may feel that you have nowhere to turn. The financial burden of a serious injury on its own is enough to cause feelings of helplessness, and when you add the emotional trauma often experienced after an accident, it can seem unbearable. CR Legal Team helps you through life's most difficult moments. We are personal injury attorneys serving clients nationwide, from offices located in 9 cities to better serve you.
No matter where you are located, we are committed to serving you with the same care and compassion that we show to everyone who walks through our doors. We welcome your visit in person and can also come to you – to your home, your workplace, or even your hospital room to provide a kind ear and helping hand in your time of need.
Providing Kind & Knowledgeable Counsel
At CR Legal Team, We Care Like Family, Listen To Learn, and Do What's Right. This commitment to bettering our clients' lives and the community as a whole carries into everything we do, from personal injury counsel to community outreach programs and scholarships. We Stand Up for our clients, our community, and each other.
A person who has been injured by a defective consumer product, who has been injured at work, who has suffered trauma due to a defective medical device, or who has lost a loved one in an auto accident is facing an uncertain future. Our goal is to take the worry away. We represent those who cannot represent themselves, going up against large corporations and insurance providers to do what's right, working to recover financial compensation that helps our clients rebuild their lives.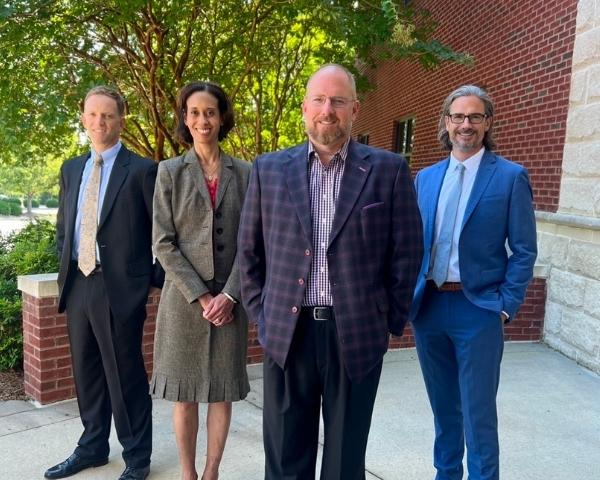 We Are On Your Side And By Your Side
At the CR Legal Team, we believe connecting with you is important. That's why we're available to speak with you anytime, day or night. Visit the page below to get in touch with us!
You may have many questions and concerns, and we are always available to talk. Please feel free to call our offices at
(866) 691-0607

any time, day or night. We offer a free, confidential consultation to help you get started.