Motorcycle Accident Attorneys
We're Over 30 Years Strong, and We're Just Getting Started
Any traffic accident has the potential to cause serious injury, but motorcyclists are usually at the highest risk of suffering catastrophic trauma. Helmets, boots, and other gear can provide a certain level of protection in the event of a collision, but a rider may still experience significant harm. In fact, motorcyclists are 27 times more likely than other motorists to lose their lives in traffic accidents, according to the National Highway Traffic Safety Administration (NHTSA).
We Stand Up for You
If you or someone you love has been injured in a motorcycle accident, CR Legal Team is here to help. We represent the injured with servants' hearts, placing the needs of our clients before our own. We truly care about each and every one of our clients, and we'll use our 30+ years of experience to help you seek the best possible outcome for your case.
When it comes to motorcycle accident claims, it can be difficult to recover a fair settlement without legal representation. Our motorcycle accident lawyers help clients across the nation by handling insurance claims from start to finish. Our goal is to obtain a swift and fair settlement on your behalf. We want to take away the worry so you can focus on healing.
Call

(866) 691-0607

today to schedule a consultation with our motorcycle accident attorneys.
Causes of Motorcycle Accidents
In handling a motorcycle accident claim, it is important to understand what caused the collision and also who should be held responsible for paying damages. Determining what causes the accident, you can identify the liable party, and pursue legal action as necessary.
A few common causes of motorcycle accidents include:
Speeding
Drunk driving
Adverse weather
Dangerous roads
Defective motorcycle or auto parts
Inexperienced motorists
By investigating the collision from every angle and working with accident reconstruction professionals, we can determine what caused the crash and who should be held liable. From there, we can pursue fair compensation on your behalf to rebuild not just your bike, but also your life.
Interested in learning more? Please give us a call at

(866) 691-0607

.
From your state's helmet laws to the steps you should take after a motorcycle accident, understanding this subject can not only help you avoid an accident in the first place but also can help you take the right steps if you or someone you love has been injured. Our motorcycle accident attorneys have compiled some frequently asked questions to offer helpful information regarding these serious cases.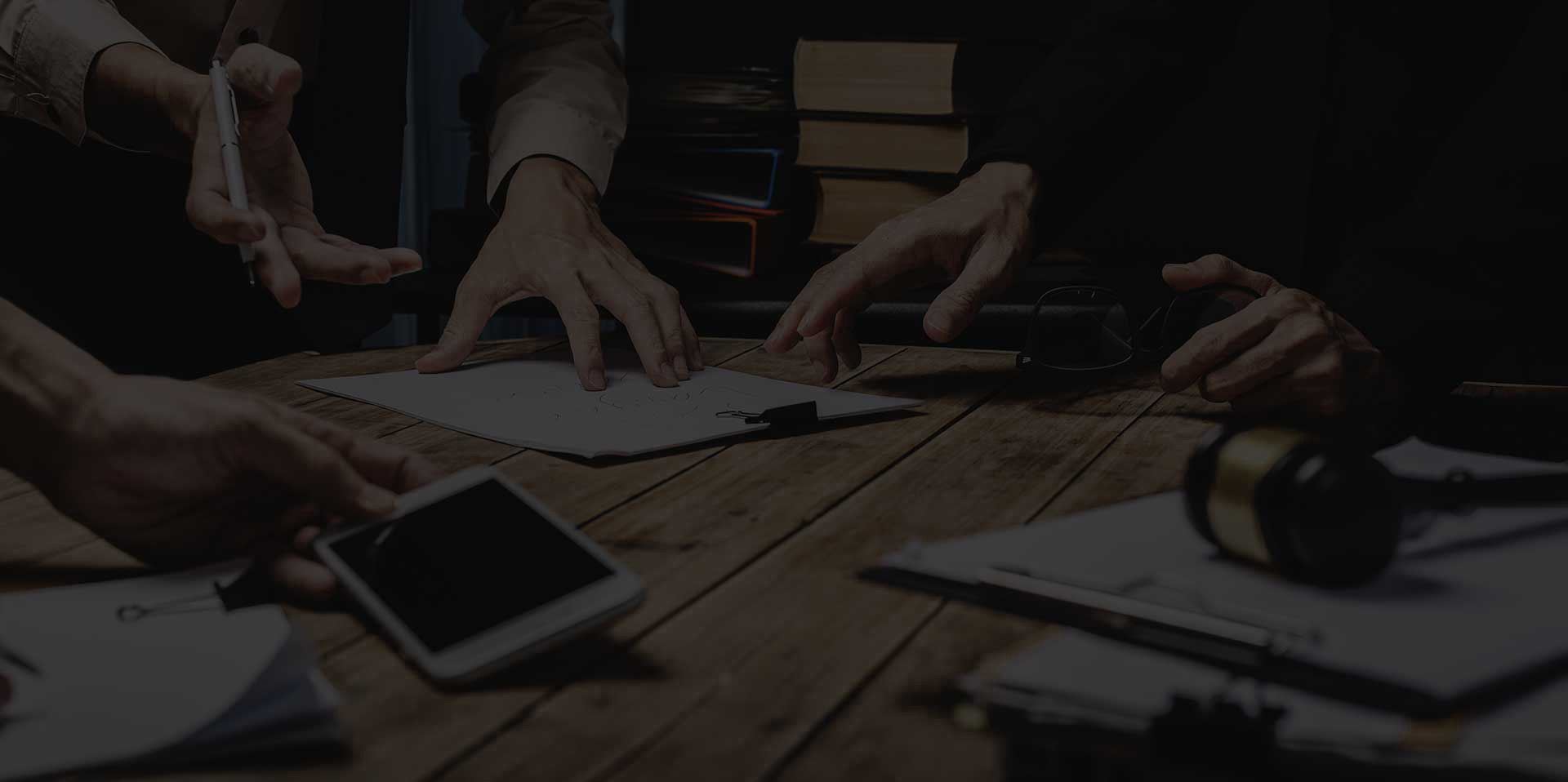 Q:

What should I do after a motorcycle accident?

A:By law, you are required to exchange insurance and contact information with the other driver. You should also seek medical attention immediately, even if you feel that you are not seriously injured. Some motorcycle accident injuries may not be apparent immediately. If left untreated, these injuries can worsen and even cause permanent damage, so we encourage you to seek medical treatment even if you don't feel injured. We also recommend getting the contact information of any witnesses, taking pictures at the scene, and taking notes. This information can prove to be useful later. If you were seriously injured, calling an attorney is also beneficial. Recovering a fair settlement can be difficult, but a skilled lawyer can represent your interests to seek maximum compensation.

Q:

What are some common motorcycle injuries?

A:A motorcyclist may be at risk of experiencing the following injuries in an accident: road rash, head trauma, spinal cord injuries, amputation, internal organ damage, leg and foot injuries, broken bones, and facial trauma. The type and severity of an injury will vary depending on the speed of the collision, location of impact, safety gear the motorcyclist was wearing, and more.

Q:

How can you determine fault in a motorcycle accident?

A:Determining the cause of a motorcycle accident can be complex. We often work with accident reconstruction specialists and investigators to recreate the collision, determining its cause or causes. Physical evidence and witness testimony can help us accurately reconstruct a motorcycle accident.

Q:

What can I do if a road hazard caused my accident?

A:Some motorcycle accidents are not caused by driver or rider negligence but rather by road hazards. For a motorcyclist, a large pothole or debris in the road may cause a serious accident. In these cases, the municipality or other government entity responsible for road design and maintenance may be held accountable.
How CR Legal Team Can Help
The very moment you call CR Legal Team , you will find a friendly, caring professional who is ready to listen to your concerns in order to offer guidance. During our many years in practice, we've secured more than $500 million in settlements and verdicts on behalf of our clients, and we have over 5,000 five-star reviews from past clients.
Our motorcycle accident attorneys and support staff can help by:
Answering your questions and addressing your immediate concerns;

Reviewing your medical records to ascertain the current and future impact of your injuries;

Handling all communication with the insurance company so you can focus on healing;

Investigating the cause of your collision to determine liability;

Filing your motorcycle accident insurance claim and seeking a fair settlement by sending a demand letter to the insurance provider;

Reviewing a settlement offer or counteroffer from the insurance provider; and

If needed, negotiating for a higher settlement amount.
If you choose to work with us, we will work closely with you, offering support to help you through this difficult time. As we handle your claim, our goal will be to recover the maximum compensation to cover all of your medical bills, lost earnings, future medical treatments, future loss of earnings, damage to your bike and personal property, emotional trauma, and other injuries or losses you have experienced. A fair settlement will provide you with the financial support you need to rebuild your life – and we are here to pursue that on your behalf.
For help with a motorcycle accident case, please call our firm at

(866) 691-0607

. We handle cases nationwide.