Greensboro Car Accident Lawyers
Got Into a Car Accident? Our Attorneys Take Away the Worry.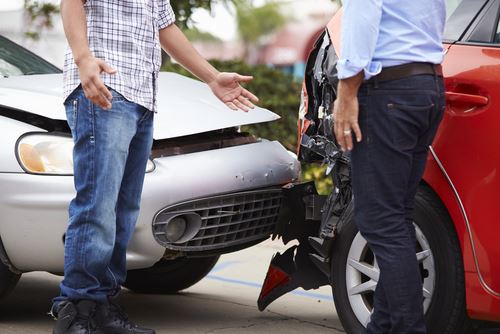 If you or a family member was recently injured in a car accident, you might be wondering how you're going to pay for expenses like the damage to your car or your medical bills, especially if you are unable to work due to your injuries. In a time like this, you need an auto accident lawyer. CR Legal Team has helped many people just like you get through this difficult time.
We have helped maximize compensation for many individuals in the Greensboro area and beyond. Despite working with a lot of people, we understand the importance of treating each case with the unique attention that it requires. Take a look at what our clients have to say about us and see why we are the most trusted and reputable car accident lawyers throughout North Carolina. Contact us to schedule a free consultation, and let our warm and friendly staff turn your frustration and uncertainty into ease and confidence.
Contact our car accident lawyers today to schedule a free consultation.
We Deal with the Insurance Company So You Don't Have To
Our commitment to those involved in auto accidents is to take away their worry. We know this time can be riddled with concerns over your health, your car, your job, and what all of this is going to cost. We encourage you to contact us rather than deal with the insurance company on your own. Not only can this be stressful, but the insurance company also may not have your best interests at heart. While their goal is to offer you a low settlement, our goal is to secure what's fair for you.
Common Car Accident Injuries
Many car accidents result in life-changing injuries. Even accidents that seem minor at first can result in serious physical and mental harm. We know that you are going through enough while trying to recover from your injuries. Let CR Legal Team help you with your case, so it is one less thing to worry about.
We can help people who have suffered these car accident injuries and more:
Burns
Fractured bones
Lacerations
Spinal cord injuries
Traumatic brain injuries
Whiplash
Types of Car Accident Cases We Represent
Working with CR Legal Team means becoming part of our family. We are here to support you however you can. This means that you can come to our firm with any type of car accident case. You will always find people who want to help you through it.
CR Legal Team can help you with many different car accident case types, including:
Drunk driving accidents
Distracted driving accidents
Pedestrian accidents
Multi-vehicle accidents
Truck accidents
Motorcycle accidents
If you do not see your case type listed above, do not worry. Our Greensboro car accident lawyers have been working on injury claims for decades. With our experience and resources, we are certain to know how to handle your case, too.
We're All Traveling the Same Road – Let's Move Forward Together
After a car accident, you can feel confused or alone. Remember that we are all traveling on the same road. CR Legal Team is here to help you however we can through legal counsel and moral support.
Let us know if you took these steps after the car accident:
Called 911 to get emergency responders to the scene.
Exchanged insurance and contact information with the other parties.
Spoke with eyewitnesses like pedestrians and non-involved drivers.
Photographed the scene to document it.
Using the evidence that you collected and the steps you took, we can help start your car accident case. We can even help ensure you get medical care if you still require it.
CR Legal Team Stands Up For You
At CR Legal Team, we can make filing a car accident claim simple for you. Leave everything up to us. You rest and focus on yourself.
We can help handle your auto accident claim by:
Handling all communications with the insurance provider.
Working with our in-house investigators to determine what caused your accident.
Collecting evidence that proves liability belongs to the other driver.
Using our experience and knowledge to calculate your damages.
Sending a demand letter to the insurance company to request a fair settlement.
Negotiating for the best possible settlement if a counteroffer is sent.
If an unfair offer is sent, we will take your case to trial.
At CR Legal Team, We Care Like Family, Listen to Learn, & Do What's Right!
We are in the business of helping people, and we do it with hearts that genuinely care about our clients. When you become a CR Legal Team client, you become family. No wondering if we'll remember your name, no fear that we'll put our own needs before yours, no anxiety that you'll have to go at it alone. As a family, we are committed to protecting your best interests and securing you the best possible outcome. Get in touch with our Greensboro car accident lawyers today to file an injury claim for your car accident case.
At CR Legal Team , we've helped thousands of people involved in accidents all over North and South Carolina, so we understand what you're going through. Contact us for your free consultation.