Past Scholarship Recipients
---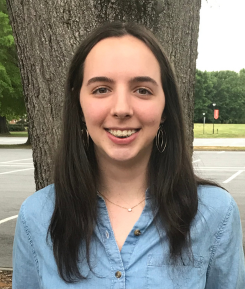 Lindsey Hart – Catawba College
Lindsey will be earning a Bachelor of Fine Arts with a concentration in set and design for Theatre. She cannot wait to work backstage with hair and costumes during performances as well as to design a set to capture the full picture of the story. It will be such a joy for her to see smiling faces as the audience watches her production come to life.
---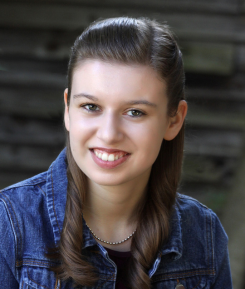 Hadley Houston – Belmont Abbey College
Hadley will be attending Belmont Abbey College this fall to finish her degree in Elementary Education and hopes to teach at the K-12 school from which she graduated and to give back to the school that she loves. Hadley reveals, "I have always had the inspiration to teach, and I know I can be a positive influence on my future students and continue the tradition of educators that has been in my family for five generations."
---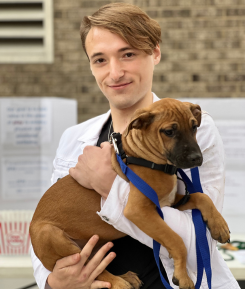 Zackary Treece – University of North Carolina at Charlotte
Zackary has spent the majority of his life in a small town. He has wanted nothing more but to live in the big city where he can meet interesting or like-minded people. This fall he will be moving to Charlotte, one of the biggest cities in North Carolina, in order to attend UNC Charlotte and to complete his bachelor's degree in accounting. Zackary's brother, who moved away and joined the US Army almost ten years ago, has inspired him to make something of himself and to accomplish great things.
---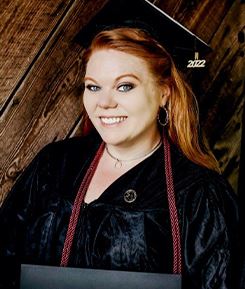 Courtney Mullins – Appalachian State University
Courtney writes, "I am pursuing my Bachelor's Degree in English with a concentration in Professional Writing and a minor in Gender, Women's and Sexuality studies at Appalachian State University. Words are some of the most powerful weapons that humans have at their disposal, and I want to use my aptitude in this capacity to improve the world around me. Returning to a college environment as an older, non-traditional student has proven to be strenuous, but the life-experiences I bring with me now have fueled my passion by exposing me to people, circumstances, and obstacles that have challenged me to be better and bolstered my drive to succeed."
---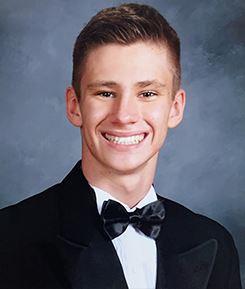 Ethan White – Marymount University
Ethan is a year-round competitive swimmer attending Marymount University, where he hopes to study cybersecurity and work for the NSA. Before he graduates college, he aspires to compete in the Fina World Championships.
---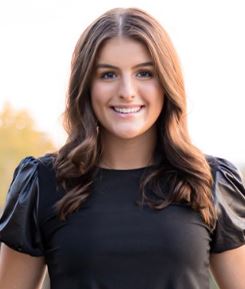 Paige Paolucci – Anderson University
Paige writes, "I plan to attend Anderson University to study biology and play golf in the fall! After college, I hope to go off to medical school to receive my M.D. I am so excited for this next stage in life and to get the opportunity to maximize the blessings God has given me! My family has always been an inspiration to me. They are so loving and supportive of me and my dreams, and I aspire to be just like them when I am older."
---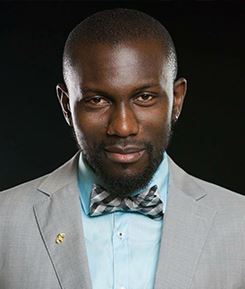 Chalwe Mwansa – The Medical University of South Carolina
Chalwe grew up in Zambia surrounded by poverty and political unrest. As a member of the LGBTQ community, he faced constant unrest in a country that views his sexuality as punishable by life in prison. Chalwe became an advocate for others and, upon arriving in the United States, immediately connected in the community to find ways to Do What's Right for those who desperately need an advocate.
---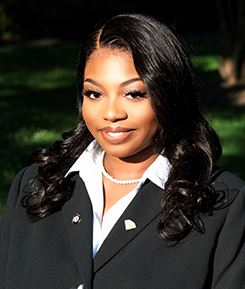 Deirdre Mack – North Carolina A&T University
Deirdre is pursuing a career in Political Science and Public Policy thanks to over a decade of volunteer work with Hospice, National Women of Achievement, and most recently, AmeriCorps. This latest step in her journey is where she rediscovered her servant's heart, first instilled in her by her late father. Deirdre now teaches others to Listen To Learn as they work alongside refugees and immigrants navigating the resettlement process with the goal of being understood and self-reliant.
---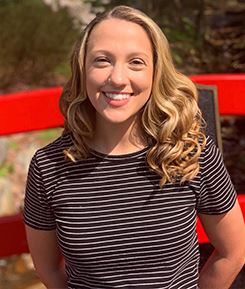 Rachael Brown – Appalachian State University
During a Critical Thinking Class at Catawba Community College, Rachael was challenged to volunteer for a non-profit organization. As a result of this assignment, she describes her eyes and heart as being opened to understanding the needs of others. This led to a deeper understanding of how Caring Like Family leaves a lasting impact by expanding the lens of the human experience.
---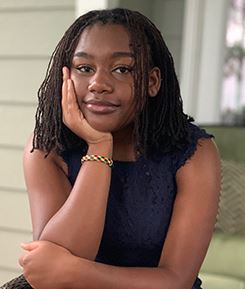 Allianah Lordeus – Campbell University
Allianah founded the Racial & Ethnic Diversity Club to give minorities in her high school a platform to share concerns about underrepresented groups in the community. She also launched a Q&A panel with local police to create transparency in her community.
---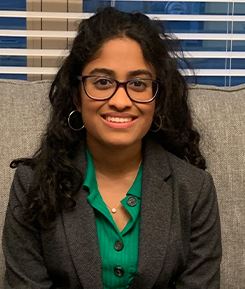 Diya Patel – University of North Carolina at Chapel Hill
As a first generation American, Diya always deeply valued the opportunities she has earned. She plans to become a doctor, committed to addressing the healthcare inequities that women and most people of color experience in this country.
---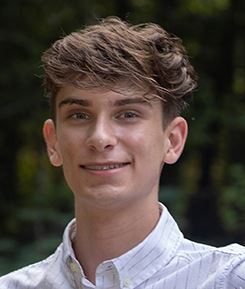 Maddox Addy – University of North Carolina at Chapel Hill
Maddox embodies the mission of CR Legal Team by sacrificing his reputation to Stand Up for a friend that was the victim of constant bullying. This paved the way for his friend to find his confidence and become a leader in his own right.
---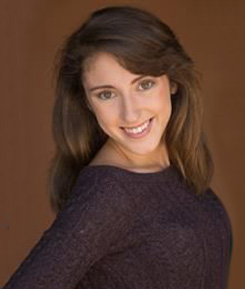 Rachael Skerkis
As a "tween," Rachael had to learn the hard way that poor choices and harsh words can cause long-term damage to cherished friendships. After conceding to Mob Mentality, Rachael witnessed its impact on a dear friend and her family. Rather than move on and seek other friends, Rachael swallowed the bitter pill, owned up to her past mistakes and began rebuilding an important relationship. Although military life took her family to a new town in a new state across the country, her friendship remains steadfast. And, Rachael continues to pull from this life lesson for the benefit of others.
---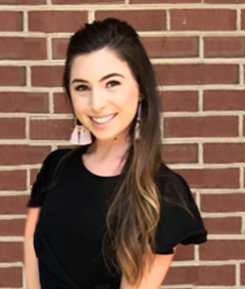 Autumn Combs
After becoming a mom at an early age, Autumn used her past vulnerability to validate others that are going through the same experience. Seeking young women out via social media has allowed her to help in ways that she was once helped. Autumn leads with empathy, kindness, and encouragement in order to pay it forward. "If they just want to talk, we talk. If they want advice, I share what worked for me. If they want to connect with resources, I tell them without judgment, of all the programs and assistance that I am aware of. If they are down and disheartened believing the road ahead is bleak, that the negative outcomes associated with teenage moms is now their fate, I say: 'Don't believe the hype! And don't give up.'"