"Music gives a soul to the universe, wings to the mind, flight to the imagination, and life to everything." – Plato
At any of our CR Legal Team community events, you will find Keith Byrd, Sr. bringing joy and life to the room with music from his keyboard. Keith is a consummate and experienced performer who joined CR Legal Team in 2020 in association with the firm's partnership with KSR Productions, LLC. Together, Keith and Chief Marketing Officer Kimberly Sanders Roberts create original music for CR's Branding and Advertising Campaigns. In his role as the Director of Musical Services, Keith provides music in the community on behalf of CR Legal Team as a part of the firm's ongoing commitment to supporting arts in the communities they serve and beyond.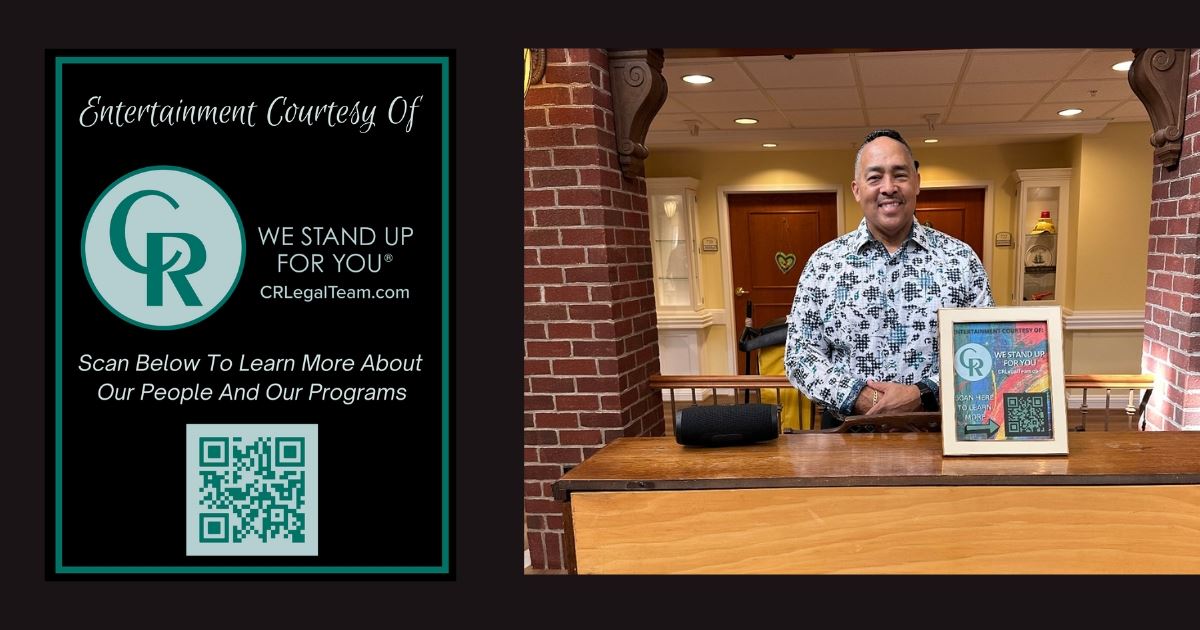 During his long and distinguished musical career, Keith has performed as a Keyboardist and Vocalist with The Mirrors Band and as a Keyboardist with Sweet Dreams. His former music tours include performances with Natalie Cole, Phyllis Hyman, Peabo Bryson, the O'Jays, Jonathan Butler and Ashford & Simpson. His International Music Tours include performances in Switzerland and Japan. During his illustrious career, Keith has performed for George W. Bush; Senator Elizabeth Dole; Rudy Giuliani; Robert Schueller, Jr.; Lauren Bacall; Stephen Humphrey Bogart; and so many other music lovers. Recently, Keith performed for an event at the North Carolina Governor's Mansion hosted by Governor Roy Cooper. At the heart of each performance is Keith's love of jazz.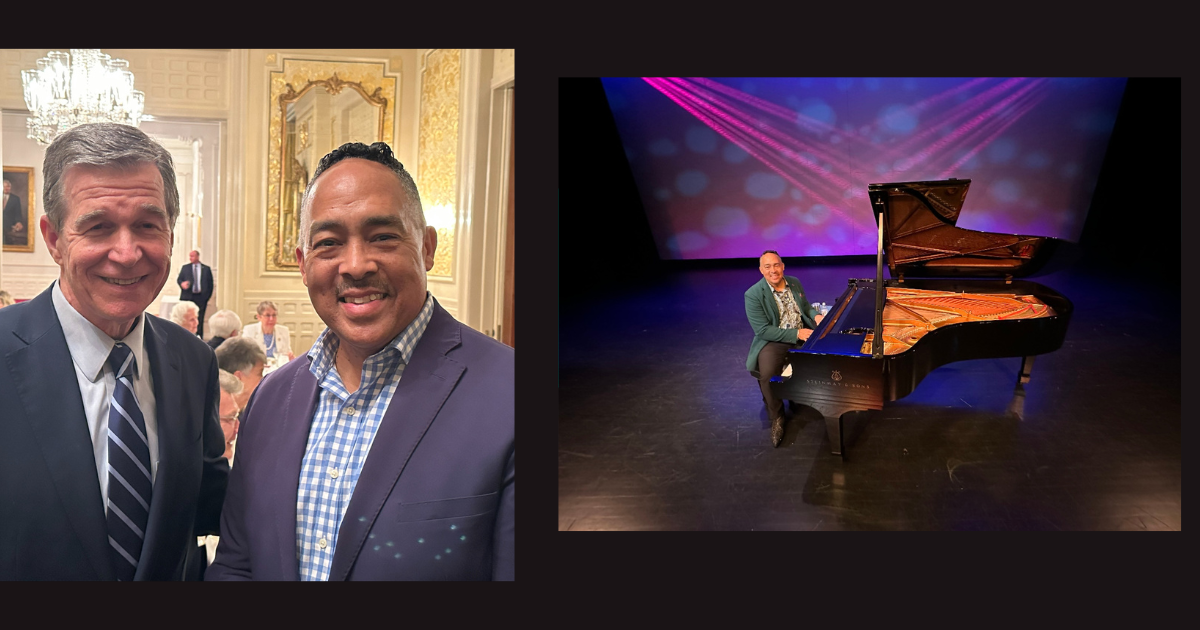 "Jazz is recognized around the world for its rich cultural heritage rooted in the African American experience. Since its inception in the early 20th century, jazz has contributed to and been a reflection of American culture and is widely considered to be the only truly original American art form." (JazzInAmerica.org) For Keith, jazz serves as the foundation for many of his original melodies. In the words of Lou Reed, "One chord is fine. Two chords are pushing it. Three chords and you're into jazz." When Keith adds the third chord, the magic happens.
In April, we celebrate Jazz Appreciation Month as Keith and other CR Legal Team Members attend multiple events throughout the Southeastern United States. For those of you who live around our Charleston, South Carolina office location or who might be visiting the area in April, we encourage you to check out the 8th Annual Charleston Jazz Festival to be held April 20th – 23rd. The event draws music-lovers from around the globe to Charleston, SC for a four-day celebration of the Holy City's jazz heritage. This year's musical performances feature renowned international headliners Dianne Reeves, Samara Joy, Big Bad Voodoo Daddy, Cindy Blackman Santana and other Lowcountry favorites performers. For more information about the festival, visit CharlestonJazz.com. You might even find Keith and Kim there premiering some of their new music. As George Gershwin once said, "Life is a lot like jazz … it's best when you improvise."